Our Mission
Professional Property Inspections, LLC's mission is to deliver Central New York a professional, objective, and expert home inspection service that applies the most current and educated information and technology about building structures and their environments for the purpose of protecting our client's health and safety, as well as their financial investment.
Meet Mike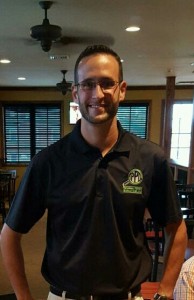 Hello, thank you for visiting the site to find out more information about myself and P.P.I.  I am the owner/ operator and a New York State licensed home inspector.  I am formally educated and certified through AHIT (The American Home Inspectors Training Institute) and trained according to the New York State Standards for Home Inspectors. I am also a member of ASHI (The American Society of Home Inspectors).
I am an affiliate member of the Mohawk Valley Association of Realtors.
I have a background in Property Management, own a plowing company, RAM Plowing, and have also flipped a few homes on the side.  I live in Whitesboro with my wife and three daughters.  We had our home built 8 years ago, and did not have a home inspection done due to it being new construction, but wish we had.
I am located in central New York State, and serve the Utica, Rome, Mohawk Valley, Herkimer, Sylvan Beach, Cooperstown, and Syracuse areas. Counties served include Oneida, Herkimer, Madison, and Otsego County. Professional Property Inspections, LLC is fully insured with a Professional liability up to $1 million.  I have been trusted by home buyers to help them make informed buying decisions. Home inspections typically range from 3-4 hours long depending on the size of the house and you are invited to follow along as I perform the inspection.
I will provide you with a detailed onsite home inspection with many photos that I will discuss with you once the report is done.  I also provide radon testing, water purity and flow testing, and septic testing.
I look forward to working with you and helping you make informed decisions on your investment or possibly a home for you and your family.
Take care,
Mike