Our Mission
Professional Property Inspections, LLC's mission is to deliver Central New York a professional, objective, and expert home inspection service that applies the most current and educated information and technology about building structures and their environments for the purpose of protecting our client's health and safety, as well as their financial investment.
"Better Decisions Through Better Information"

Meet Mike the Home Inspector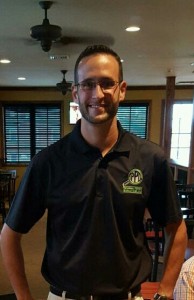 Hello, thank you for visiting the site to find out more information about myself and P.P.I.  I am the owner/ operator and a New York State licensed home inspector.  I am formally educated and certified through AHIT (The American Home Inspectors Training Institute) and trained according to the New York State Standards for Home Inspectors. I am also a member of ASHI (The American Society of Home Inspectors).  I am an affiliate member of the Mohawk Valley Association of Realtors.
I am one of the few home inspectors in New York State with a NRPP/ AARST National Radon Measurement Certification and proudly use the best testing methodologies and equipment available worldwide.  The Radalink AirCat Monitor is the the best and most efficient pulsed ionization chamber used to measure alpha particle concentration in the air.  These alpha particles are known carcinogens leading to an average of 21,000 lung cancer deaths per year.  Please consider having your home tested.
When working with me, I can guarantee an a home inspection experience like no other.  My goal is for you to enjoy the process from beginning to end, while you learn everything about your future home.  I also incorporate drone usage, when appropriate, to give you information that would be missed.
I have a background in property management, construction, and own properties throughout the area.  I live in Whitesboro with my wife and three daughters.
I am located in central New York State, and serve the Utica, Rome, Mohawk Valley, Herkimer, Sylvan Beach, Cooperstown, and Syracuse areas. Counties served include Oneida, Herkimer, Madison, and Otsego County. Professional Property Inspections, LLC is fully insured with a Professional liability up to $1 million.  I have been trusted by home buyers to help them make informed buying decisions. Home inspections typically range from 2-3 hours long depending on the size of the house and you are invited to follow along as I perform the inspection.
I will provide you with a detailed home inspection report, with many photos that I will discuss with you once the report is done.  I also provide radon testing, water purity and flow testing, and septic dye testing.
Please follow both my Facebook and Instagram Pages for Information and Fun regarding Real Estate, The Home Inspection Process, Drones, Drone Photography, Health, Life, and Travel.
I look forward to working with you and helping you make better decisions on your investment or possibly a home for you and your family.
Take care,
Mike